Public Open Weekends 2020: Watch this space. September dates to be confirmed.
Due to Covid-19 health & safety precautions we have decided to cancel our open weekends for April & June (September TBC).
On a positive note, we're hoping you all still want a slice of How Green?
So, from week commencing 30 March 2020, we will be offering a contactless  doorstop delivery service.
Those of you on our mailing list will receive an irresistible weekly list of available plants.
To be added to the mailing list, please see below where you can sign-up to our Public Newsletter.
Email us your order, pay by BACS and we'll deliver to your dedicated drop off point, observing strict 2m social distancing and hygiene measures.
A small charge for delivery will be quoted on receipt of order. We can also delivery further afield using a nationwide pallet delivery service.
Delivery is free for orders over £150.00 in a 10 mile radius from the nursery!
A little time spent gardening could be the tonic we all need in these difficult times. Plenty of fresh air and great for the body and soul.
Sending you our best wishes from all at
How Green Nursery.
Stay home, stay safe.


About our Public Open Weekends
We are a wholesale nursery, growing and supplying plants to the horticultural professions. However, we also hold a series of open weekends, just three times a year, where we are open to the general public. These events are usually in April, June and September. 
On these open days all are welcome to view and purchase plants and enjoy tea and cake in the garden.
In addition, we also host regular talks and group visits. Please check our Public News page  or subscribe to our Public Events Newsletter. 
Public Events Newsletter
To be kept informed of nursery events especially for the public please subscribe here. We promise not to bombard you with emails.
We welcome trade visitors during working hours, but please bear in mind that during the growing season we are very busy, so if you are new to the nursery, please phone ahead so we can anticipate your arrival.
Monday to Friday: 08:30 – 17:00
Saturday (1 March to 30 June): 08:30 – noon
Sunday: Closed
Our address:
How Green Nursery Ltd, How Green Lane, Hever, Kent TN8 7PS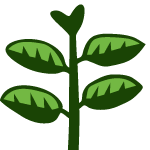 Stock List
updated regularly
Trade News
To receive latest updates on our stock, nursery news and trade events, please join our mailing list.