BAD NEWS: September 2020 Public Open Weekend: CANCELLED.

GOOD NEWS: Two Pop-Ups!
About our
Public Open Weekends
We are a wholesale nursery, growing and supplying plants to the horticultural professions. However, we also hold a series of open weekends, just three times a year, where we are open to the general public. These events are usually in April, June and September. 
On these open days all are welcome to view and purchase plants and enjoy tea and cake in the garden.
In addition, we also host regular talks and group visits. Please check our Public News page or subscribe to our Public Events Newsletter. 
Public Events Newsletter
To be kept informed of nursery events especially for the public please subscribe here. We promise not to bombard you with emails.
We welcome trade visitors during working hours, but please bear in mind that during the growing season we are very busy, so if you are new to the nursery, please phone ahead so we can anticipate your arrival.
Monday to Friday: 08:30 – 17:00
Saturday (1 March to 30 June): 08:30 – noon
Sunday: Closed
Our address:
How Green Nursery Ltd, How Green Lane, Hever, Kent TN8 7PS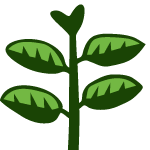 Stock List
please contact us for a quote
Trade News
To receive latest updates on our stock, nursery news and trade events, please join our mailing list.